Member States participation in European Partnerships with industry
The Commission organised three workshops in November 2019 with Member States to understand better the possible benefits for both sides, and to reflect what shape the collaboration between Member States and the candidate European Partnerships with industry could take so that this could be considered already in the early co-creation process of partnerships. Importantly, the ambition was on exploring opportunities and willingness from the side of Member States for stepping up collaboration with industry partnerships in terms of increasing impacts at national level, beyond mere information exchange and discussion over funding.
The series of workshops were part of efforts ensuring the early involvement of Member States in the preparation of European Partnerships.
The draft report showing the results of the three workshops held on November 2019 in the areas of mobility, digital and industrial technologies is available here.
Related Files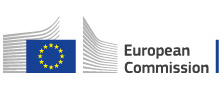 The results of three workshops held in November 2019 are published in this report.