Governance structure and committees
Horizon Europe orients R&I partnerships towards the achievement of objectives and policy impacts. The new approach to European Partnerships calls for different governance arrangements – both inside the partnerships as well as between them. European Partnerships are expected to take a systemic approach in the achievement of the objectives, including approaches to ensure flexibility of implementation and to adjust to changing policy, societal and/or market needs.
In order to have a coherent and systematic approach to governance arrangements, including a clearly defined role for the Commission services and national policy makers, it will be necessary to identify the functionalities that are needed, and how to best reflect them in the governance set-up.
Under Horizon 2020 partnerships have developed a variety of governance models, ranging from co-fund actions focussing mainly on the internal consortium management to more elaborated governance structures involving different configurations.
Looking at this experience, we recommend the implementation of a minimum of certain governance features in European Partnerships. Actors of the different formats of the partnerships need to keep in mind that the governance structures might vary according to their individual partnership format and needs.
Examples of governance models in European Partnership Initiatives
In the draft proposals of the future European Partnership initiatives examples of different governance models can be examined and adapted to the individual partnership needs. The proposals are available on the Commissions website.
In March 2020 ERA-LEARN organised a workshop to support the preparation of European partnerships. The workshop included a session on governance in European partnerships. The slides of this workshop with examples of good practices can be downloaded here.
ERA-LEARN provides a model for a consortium agreement for ERA-Net Co-fund in H2020. The document can be downloaded and adapted to the needs of the individual partnership.
Related Files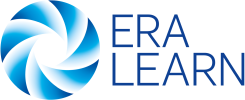 Template for an ERA-NET Cofund Consortium Agreement.
Template for an ERA-NET Cofund Consortium Agreement.
Category: Template

More ...
Less ...