Currently there are no drafts of the Partnership Agreements available. This page will be updated as soon as there is more information available. The existing information is summarised below for each of the partnership types.
Co-programmed Partnerships
Legal form: Contractual Arrangement / Memoranda of Understanding signed between representatives of the partners and the Commission.
Who signs typically:
For the European Commission: the Commissioner responsible;
The partners: organised in one (or more) associations representing their members (industry, research organisations etc.);
Member States: high-level representative of the respective national ministry / administration;
Content of the Contractual Arrangement / Memoranda of Understandings:
objectives,
key performance and impact indicators, outputs to be delivered, as well as
the related commitments for financial and/or in-kind contributions.
Co-funded Partnerships
Legal form: Grant Agreement (programme co-fund action) signed between a consortium of beneficiaries and the Commission (executive agency managing the project, unless kept in-house).
Partner (beneficiary) in the grant agreement:
Legal entities that implement the activities and produce costs that are eligible under the grant agreement;
Core of the consortium: Programme owners/managers (nominated by participating states);
Others in addition.
Important: define ex-ante for each co-funded partnership:
Types of partners needed to form the partnerships (consortium);
Stakeholders that provide input (e.g. priority setting);
Stakeholders and target groups that are addressed by / involved in the activities implemented.
Institutionalised Partnerships
Legal basis: Article 185 and Article 187 of the TFEU requires the preparation and adoption of a Commission proposal (including ex-ante impact assessment).
Article 185: Decision of European Parliament and Council; Implementation Structure: designated by Member States
Article 187: Council Regulation; Implementing Structure: Joint Undertaking (Union Body)
Areas for possible institutionalised European Partnerships (based on Article 187 and 185 TFEU) are identified in Annex Va of the Horizon Europe regulation.
Related Files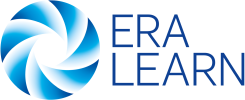 Template for an ERA-NET Cofund Consortium Agreement.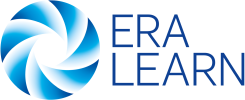 Four examples of JCAs that ERA-LEARN is allowed to share thanks to the networks.