Horizon Europe supports European Partnerships to deliver on global challenges and industrial modernisation through concerted R&I effort with the Member States, private sector, foundations and other stakeholders. Partnerships as a policy approach provide mechanisms to link R&I closely to policy needs, develop close synergies with national and regional programmes, bring together a broad range of innovation actors to work towards a common goal, and turn research into socio-economic results.
Horizon Europe introduces a more strategic and impact-driven approach to partnerships. It sets out common life-cycle criteria for all partnerships with the focus on the effectiveness in achieving agreed Union priorities like openness, coherence and synergies with other relevant Union initiatives (including missions). Also, it introduces a systemic process for selecting, implementing and monitoring for all partnerships, linking them with the Strategic Planning of Horizon Europe.

Horizon Europe distinguishes between 3 types of European Partnerships

The graph below shows the transition of partnerships from Horizon 2020 to Horizon Europe. It is important to note, that existing initiatives/actions do not stop or change to the new format with the start of Horizon Europe.



Co-funded partnerships with a (more or less centralised) blending of EU and national public and/or other R&I funding sources (ERA-NETs, EJP, FET Flagships model in H2020). Co-funded Partnerships involve EU countries, with research funders and other public authorities at the core of the consortium. They elaborate joint research agendas and implement them with joint calls and joint additional activities.

Co-programmed partnerships between the EU, Member States/ Associated Countries, and/or other stakeholders, based on Memoranda of Understanding or contractual arrangements with partners (cPPP model in H2020). Co-programmed partnerships elaborate joint research agendas which are realized by calls implemented in the Horizon Europe work programmes.

Institutionalised partnerships (based on Art. 185 or 187 TFEU, and EIT regulation for KICs). Institutionalised Partnerships are implemented only when other parts of the Horizon Europe programme, including other forms of European Partnerships (Co-funded or Co-programmed), cannot achieve the objectives or generate the necessary expected impacts. The preparation of such Institutionalised Partnerships requires new EU legislation and the setting up of specific legal structures (funding bodies) based on Article 185 and 187 of the Treaty on the Functioning of the EU (TFEU). As such all Institutionalised Partnerships must be justified with an impact assessment prior to the preparation of the legislative proposals.
EIT Knowledge and Innovation Communities (KICs) are also institutionalised partnerships. EIT KICs aim to address skills shortages and are already established under Horizon 2020. Key partners in EIT KICs are higher education institutions, research organisations, companies and other stakeholders.
Related Files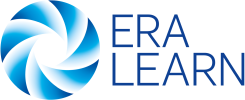 This article summarizes the Communication on a new European Research Area for Research and Innovation, adopted by the European Commission on 30 September 2020, with a view to European Partnerships.