ERA-LEARN, in conjunction with the European Commission, seeks to continually update our information and statistics in relation to the P2P landscape, which includes joint transnational calls and funded projects. These are presented in our Annual Report each year, with additional facts and figures provided here on our website, which we hope you find both useful and of interest.
The 2022 annual report provides a summary of the strategic work undertaken by ERA-LEARN during 2022; updates the mapping diagrams prepared for the 2021 Annual Report to reflect the ongoing transition of P2P networks to the new European Partnership landscape; and provides an updated picture of the evolving P2P landscape in relation to calls, committed budgets and transnational projects. It also highlights examples of good practice and achievements from P2P networks during 2022 as they seek to address specific challenges and create a wider impact within the community, in an increasingly collaborative manner.
Some key statistics related to the P2P landscape in 2022 are presented here.
Networks
89 networks were active in January 2022, but 31 networks ended during the year. No new P2P networks started in 2022
Joint Calls
34 joint calls closed in 2022, around 50% of which were ERA-NET Cofund calls
Of the 17 ERA-NET Cofund calls that closed in 2022, all of them represented additional calls (with no EU co-funding)
By the end of 2022, some 827 joint calls were implemented by P2P networks
The total national cumulative budget (pre-call) committed to all joint calls, since 2004, is almost Euro 9.6 billion (excluding EU contribution)
Since 2015, 173 ERA-NET Cofund calls have closed, 97 of which were additional calls with no EU co-funding
ERA-NET Cofunds have produced the largest national commitment to joint calls (funded and additional calls) since 2016 (around 51%), with committed funds from Article 185 networks following closely behind (35%)
By the end of 2022 there were more H2020 joint transnational calls (303) implemented than for FP7 (264)
Total national commitment to joint calls implemented by ERA-NET Cofunds, since their inception, has been more than Euro 2.78 billion
The calls that closed in 2022, across all network types, covered most thematic areas. "Food Security, Sustainable Agriculture and Forestry, Marine and Maritime and Inland Water Research and the Bioeconomy" remains the most popular theme, representing around 23% of all 2022 calls
Funded Projects
Almost 10,500 projects have been funded by joint calls since 2004, with cumulative investment of some Euro 10.1 billion
ERA-NET Cofunds have funded almost 2,350 transnational projects since 2015, with around 42% of these resulting from additional calls (without EU co-funding)
Facts and figures
Related Files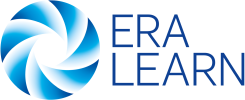 Collection of data and its display on the ERA-LEARN website
Collection of data and its display on the ERA-LEARN website
Category: Template

More ...
Less ...