Monitoring of call implementation
The execution of joint calls and the evaluation and selection of the R&D projects will be followed by joint monitoring of procedures (call mechanics) in order to enable further improvements and  acceleration of internal processes and efficient use of resources during future calls.
This can include an internal as well as an external view on the quality of call management and include all phases of a joint call, including preparation and submission of proposals, feedback from the funding organisations and preparation of contracts.
In addition, the joint monitoring of call procedures should include the analysis of benefits compared to alternative funding instruments.
Opinions within agencies can be collected directly from the network members whereas feedback from the target group can be collected via questionnaires (example provided online).
ERA-LEARN also provides a tool for an internal review in participation in networks. More information is available here.
Related Files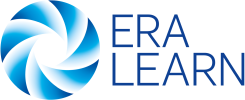 Example template: Questionnaire to applicants