Call results and Dissemination
Disseminating the results of a transnational call will inform the RTD community including potential future applicants, thus supporting the promotion of future calls. In addition, results will highlight the added value of transnational cooperation, which may be helpful when trying to enhance the financial commitment at national/regional level. It may be useful to compare the results to other funding schemes in the field.
Apart from statistics explaining the interest from the RTD community as well as the budget invested, the publication of success stories will increase the transparency of the network, e.g. by illustrating the call scope to newcomers.
Dissemination channels could be the similar to the ones used for promoting a call.
---
Advice for Co-funded European Partnerships:See below advice for ERA-NET COFUND. In addition, data of submitted and selected projects needs to be transferred to the central EC database.
Advice for ERA-NET COFUND: After the evaluation of the co-funded call projects, the ERA-NET COFUND consortium must submit to the EC the following documents:
The ranking list(s) of the projects
The observers' report on the evaluation
The joint selection of the projects to be funded
From each consortium partner (funding organization) participating in the co-funded call, a formal and duly signed commitment on availability of funds for the selected projects
Information on each project selected for funding, including data on each participant as well as abstracts of the project proposals (Link to template).
Later, at the end of the funding period of the projects, the EC should be informed about the results of the projects (overview of partners with their main results).
Related Files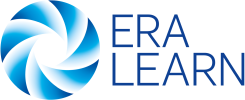 A template for success stories and funded projects
A template for success stories and funded projects
Category: Template

More ...
Less ...