Evaluation criteria applied in a Joint Call should be based on the standard criteria used by the participating national and regional funding programmes and/or be enhanced by criteria from other transnational instruments. 
The network will have to decide which criteria to use at which step, when to implement a formal eligibility check and how to carry out a comprehensive evaluation which comprises national/ regional as well as transnational views. Depending on the selected workflow (e.g. 1 or 2 step call) different sets of the criteria may be applied at different steps.
The publication of criteria and thresholds (if applicable) will increase the transparency of the evaluation process. A list of criteria should be a basic part of the call documents.
Eligible proposals will be assessed against defined criteria. Criteria will be measured through scores or other system (e.g. categories). Any different weighting of criteria must be published.
When coming to a conclusion it could be worthwhile (especially in step 1 of a 2-step process) to distinguish between weaknesses that can be corrected and more fundamental shortcomings.
Respecting the transnational nature of Joint Calls, the added value/ transnational benefit should be of high priority. In addition, particularly in applied science projects, in which potential beneficiaries are supposed to co-fund the project, the financial stability of the applicants is an important criterion for project viability.
Download example guide for evaluator
---
Advice for Co-funded European Partnerships: You need to use the standard Horizon Europe award criteria selection criteria for the co-funded calls:
(a) excellence;
(b) impact;
(c) quality and efficiency of the implementation.
Advice for ERA-NET COFUND: For the cofunded call the following three main evaluation criteria are mandatory:
(a) excellence;
(b) impact;
(c) quality and efficiency of the implementation.
Related Files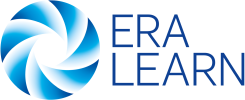 The examples can be used as basis for your own Call documents Call announcement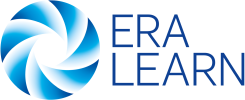 Example can be used as basis for your Guide for Evaluators