Preparing a proposal for an ERA-NET Cofund actions
Formal procedure
ERA-NET Cofund actions can be submitted in the respective call under HORIZON 2020. ERA-LEARN provides an overview of the calls.
The submission has to be done electronically using the electronic submission system of the Participant Portal. On the one hand administrative forms have to be filled in and on the other hand a technical annex describing the foreseen activity has to be prepared. The proposal template for the technical annex can be downloaded from the Participant Portal at the respective call. A pdf-Version of the template specific for ERA-NET Cofund is available here.
Before submitting a proposal it is advisable to check and identify ways to improve the proposal. In this respect the self-evaluation form provided by the EC is a helpful tool. The self-evaluation form and check-list for ERA-NET Cofund allows proposers to review their proposal against the evaluation criteria and main requirements before submission.
For the whole process of proposal submission, evaluation and implementation of projects there is an online manual available on the participant portal.
Think ahead - the proposal is the basis for your future work
When preparing a proposal the consortium should think ahead and agree on the implementation of the cofunded call as well as on financial administration.
More details see 2.3 Implementing an ERA-NET Cofund action
New approach WP 2018-2010
Following the recommendations of the ERA-NET Cofund Programme evaluation the conditions and criteria of the calls launched in the Work Programm 2018-2020 are strengthened to ensure substantial impact from new ERA-NET Cofund actions. The following EC presentation summarises this new approach Conditions and criteria for support to JPIs and ERA-NETs in the WP 2018-20

Related Files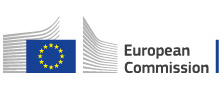 Presentation by the European Commission on conditions and criteria for support to JPIs and ERA-NETs in the WP 2018-2020.
Category: Slides