Preparing a Grant Agreement
If the ERA-LEARN Cofund proposal has been proposed for funding, the EC will open a session in the participant portal to prepare the grant agreement.
For the Grant Agreement with the EC a dedicated model Model Grant Agreement  is in use. This model includes specific Annexes for the financial forms, a form for the commitment on availability of funds and a model for the statement on the use of the previous pre-financing instalment. An Annotated Model Grant Agreement is also available for download. This file provides explanations on the main financial provisions of the Model Grant Agreement (MGA). The Annotated Model Grant Agreement includes all Horizon 2020 grants. The specific section on ERA-NET Cofund is available under chapter V (page 574 ff.).
All formal steps involved in preparing the grant agreement are described in the H2020 Online Manual.
Specific to ERA-NET Cofund is the so called "Declaration for Cofund" which needs to be provided by all participating parties. This declaration has to be completed by all Programme Owners and Programme Managers. The forms are available for download on the participant portal.
Regarding the EC payments it is important to plan the reporting periods in accordance to the work plan. The second pre-financing payment will be needed before the selected transnational project can start. It is therefore advisable to take a closer look at the liquidity in particular when you are the coordinator. A template for liquidity planning is available here.
In addition to the Grant agreement it is compulsory for all beneficiaries to sign a Consortium Agreement. Each consortium has to define its own structures and rules fitting its specific requirements. To support the preparation of your specific Consortium Agreement, ERA-LEARN provides a template for ERA-NET Cofund Consortium Agreement. The template is based on DESCA. DESCA 2020 is a comprehensive Model Consortium Agreement for Horizon 2020. Initiated by key FP7 stakeholders and updated for Horizon 2020 in consultation with the FP community, it offers a reliable frame of reference for project consortia. http://www.desca-2020.eu/
Intelectual Property Rights
The European Commission offers a free-of-charge IPR service to inform and advise partners on Intellectual and Industrial Property Rights - the IPR Helpdesk.
The "Guide to IPR in Horizon 2020" from the IPR Helpdesk is available here  . Fact sheets related to the different project phases are available at:
Furthermore, the Voluntary Guidelines on Framework Conditions for Joint Programming in Research will be of specific assistance for participants setting up their IPR framework.
The publication contains recommended guidelines on
dissemination and use of research findings; and
Related Files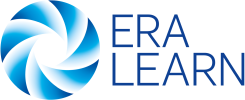 Template for an ERA-NET Cofund Consortium Agreement.
Category: Template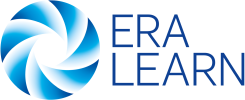 An Excel File for the coordinator's liquidity planning.
Category: Tool