Identifying European Partnerships is an integral part of Horizon Europe's strategic planning process. This will ensure alignment with the programme's priorities.
The Commission carried out an extensive co-creation exercise to identify the priorities for European Partnerships. Besides all Services, Member States and stakeholders have been involved as part of the Horizon Europe strategic planning.
The Strategic Plan needs to contain the identified co-programmed and co-funded European Partnerships and is a Commission Decision subject to the comitology procedure. The Institutionalised Partnerships are based on Articles 185 and 187 TFEU and follow the procedure for the legislative acts. All European Partnerships are being brought together in one document.
The process resulted in a portfolio of 49 candidates for European Partnerships which have now been taken into the next step of preparations. Results from the structured consultation of EU countries are summarised in the report European Partnerships under Horizon Europe: results of the structured consultation of Member States
For institutionalised partnerships, the Commission has published inception impact assessments to inform citizens and stakeholders about the Commission's plans. An open public consultation covering all institutionalised partnerships candidates based on Articles 185 and 187 was carried out between September and November 2019. The full impact assessments will be published at the time that the Commission adopts the legislative proposals.
The current list of candidate European Partnerships can be found in Annex 7 of the Orientations towards the first Strategic Plan for Horizon Europe.
Full details of candidates, draft proposal documents and contact details are available on the Commission's website.
Candidates for European partnerships with the most likely form and envisaged time of implementation
Partnership Candidate
Likely form of implementation*

WP 2021/22 or A185/7 in 2021

WP 2023/24
Cluster Health
EU-Africa Global Health Partnership
A185/A187/CP
X
Innovative Health Initiative
A187/CP
X
European partnership for chemicals risk assessment
CF
X
ERA for Health
CF
X
Large-scale innovation and transformation of health systems
CF
X
Personalised Medicine
CF (CP)
X
Rare Diseases
CF (CP)
X
One Health/AMR
CF (CP)
X
Cluster Digital, Industry and Space
High Performance Computing
A187
X
Key Digital Technologies
A187/CP
X
Smart Networks and Services
A187/CP
X
AI, data and robotics
CP
X
Photonics Europe
CP
X
Clean Steel - Low Carbon Steelmaking
CP
X
European Metrology
A185
X
Made in Europe
CP
X
Carbon Neutral and Circular Industry
CP
X
Global competitive space systems
CP
X
Geological Service for Europe (likely to be withdrawn, priority to be implemented differently)
Cluster Climate, Energy and Mobility
Transforming Europe's rail system
A187/CP
X
Integrated Air Traffic Management
A187/CP
X
Clean Aviation
A187/CP
X
Clean Hydrogen
A187/CP
X
Built environment and construction
CP
X
Towards zero-emission road transport
CP
X
Mobility and Safety for Automated Road Transport
CP
X
Zero-emission waterborne transport
CP
X
Batteries: Towards a competitive European industrial battery value chain
CP
X
Sustainable, Smart and Inclusive Cities and Communities
CF
X
Clean Energy Transition
CF
X
Cluster Food, Bioeconomy, Natural Resources, Agriculture and Environment
Accelerating farming systems transition
CF/CP
X
Animal health: Fighting infectious diseases
CF/CP
X
Environmental Observations for a sustainable EU agriculture
CF (CP)
X
Rescuing biodiversity to safeguard life on Earth
CF
X
A climate neutral, sustainable and productive Blue Economy
CF
X
Safe and Sustainable Food System for People, Planet & Climate
CF
X
Circular bio-based Europe
A187/CP
X
Water4All
CF/CP
X
Other Pillars
Innovative SMEs
CF
X
European Science Cloud (EOSC)
CP
X
* Likely form of implementation:
CF: Co-funded European Partnerships
CP: Co-programmed European Partnerships
CF/CP: Either implemented as CF or CP
CF (CP): Most likely implemented as CF, maybe as CP
A185/A187: Institutionalised European Partnerships
Related Files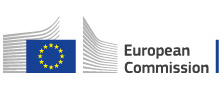 In May 2019, the Commission launched a consultation of Member States on 44 possible candidates for European Partnerships as part of a strategic coordinating process to ensure their early involvement in the prioritisation and definition of objectives and scope. 
The feedback provided by 30 countries (all Member States, Iceland and Norway) has been analysed by the Commission services and summarised (overall and per partnership candidate) in this report. It will inform the discussion at the Shadow Strategic Programme Committee meeting on 27 June 2019 on critical / strategic issues identified. Furthermore, the results of the consultation will feed the Impact Assessment work for partnership candidates based on Article 185 or 187 TFEU, as well as the preparation of all partnerships.
Category: Report

More ...
Less ...