Practices of Evaluation and Impact Assessment
During the Annual Joint Programming Conference 2016 the attendees stressed that the time has come for providing evidence of the impact achieved by Public to Public Partnerships (P2Ps). This requires adequate Monitoring and Evaluation approaches and their implementation. P2Ps, as highly complex system innovation platforms, are driven by "collective search and learning" - which also applies to their Monitoring & Evaluation processes.
The three case studies showcase processes that allow P2Ps to assess whether and how impact will be/has been achieved. The analysis relies on a review of existing literature and targeted interviews with managers of these activities.
The case studies focus on:
Key features of the case
Principal actions and outputs to date
Key benefits, obstacles, and lessons learned
Key factors of success
Related Files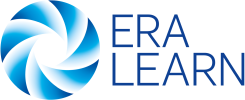 This case study showcases how FACCE-JPI assesses impact through its Monitoring & Evaluation activities. Six years after its launch, the ambition is to show evidence for impact created in the course of time. This ambition requires adequate approaches and processes of evaluation. FACCE-JPI developed a stepwise approach. This case study also shows how Monitoring & Evaluation activities also serve as a reflection and learning tool. FACCE-JPI's approach and process is that it introduces three "Targets". The FACCE-JPI monitoring and evaluation framework describes the relationship of Targets as follows: the alignment and coordination of national and European programmes (Target 1) is needed to ensure high quality transnational research activities (Target 2). These research activities in turn will contribute to the overall goal of the JPI: […] tackling the societal challenge (Target 3). FACCE-JPI has conceptualised and operationalised Target 1 (Alignment), developed a questionnaire to the Governing Board, and collected monitoring data.
More ...
Less ...
Category: Case Study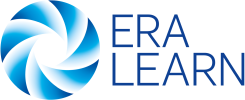 The Joint Programme Neurodegenerative Disease Research (JPND) is the largest global research initiative that enables participating countries to collaborate on tackling the challenge of age-related neurodegenerative diseases. JPND was among the first JPIs to establish a monitoring and evaluation framework. In 2016-2017, this framework was revised. This good practice case study focuses on the recalibration of the existing monitoring and evaluation framework and its underlying rationales. The case study highlights main sources and processes needed for performing the framework and highlights key benefits as well as challenges in this regard.
More ...
Less ...
Category: Case Study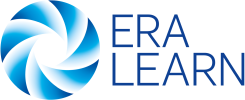 The Joint Programming Initiative More Years Better Lives (JPI MYBL) is an example of a Joint Programming Initiative in which a set of performance indicators has been set up in an early phase of the programme. The set of key indicators was later used in an independent evaluation in order to assess the progress made in the JPI. This case study provides information on the development of the indicators set and how the indicators were used by the external evaluation.
More ...
Less ...
Category: Case Study