In a mixed funding mode a part of the call budget is spent as a real common pot while the other part is spent as a virtual common pot. This is the most frequently used mode for cofunded calls with EC top-up funding. The network must agree on a way how to share the EC top-up funding among selected proposals; this is usually described in a Consortium Agreement. A template for ERA-NET COFUND Consortium Agreements is available.
Suitability:
This funding mode enables national programme owner to retain substantial autonomy and control of their own national budget and of own funding decisions while a part of the budget (e.g. the EC top-up funding) is dedicated to funding the proposals with the highest quality despite of gaps in available national/regional budgets. The national/regional funding organisations must agree on a joint ranking list of proposals and must formally commit to financing the successful projects.
Commitment:
National programme owner must formally commit funds to finance the successful projects of the agreed joint ranking list according the funding committed to this call.
National funding organisations will, through their contribution to the P2P call, fund the national/regional participants of the best quality proposals, where international peer review evaluation and subsequent joint funding decisions by a designated joint decision-making body retain these proposals for funding. In addition, the top-up funding can be used to close the gaps of funding within the ranking list (i.e. project participants for which no more national/regional funding is available). An agreed share of top-up funding is to be allocated to fill these funding gaps irrespective of nationality. Moreover, funding organisations may also commit to fund non-national and non-resident researchers. 
Administrative efforts and benefits:
Administrative effort is necessary for operation of joint call decisions and funding, in accordance with joint standard rules and procedures.
Related Files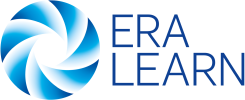 Template for an ERA-NET Cofund Consortium Agreement.