Distribution of EC top-up funding in cofunded calls
In cofunded calls it is especially important that the network agrees on the details of using the EC top-up funding. It is suggested to include respective paragraphs in the Consortium Agreement.
a template for ERA-NET COFUND Consortium Agreements is available.
3 main scenarios are to be considered:
The EC top-up funding is distributed strictly proportionally among the funding organisations based on the respective national/regional contributions (= 100% virtual common pot). This leads to fair national return regardless of the "gaps". However, this could also result in a relatively short funding list which contains less funded projects than the scenarios described below, unless additional efforts are made to adjust (increase) the national/regional budgets where necessary.
The EC top-up funding is treated as a pure real common pot in addition to the separate national/regional funding (=mixed mode) and is used to fill gaps in the funding list irrespective of any country/region. This usually results in the longest possible funding list, while no fixed return or top-up of a particular national/regional budget can be guaranteed.
A compromise between the scenarios above splits the EC top-up funding into 2 parts and 1) uses a part of it to top-up national/regional budgets proportionally and at the same time 2) uses the other part as a balancing pot to fill gaps in the funding list irrespective of the country/region.
Download an example: "Distribution of funds in an EC co-funded call (ERA-NET-Plus)", EC-TOP-UP Distribution (ERA-NET COFUND)
---
Advice for ERA-NET COFUND: EC top-up funding is available for the countries on the list of eligible countries (page 3 of General Annexes) published by the EC. It is not automatically available for countries not on the list but the network can decide to agree to transfer part of the EC top-up also to third countries.
Structural funds can be used to fund projects but no combination with EC top-up funding is possible. Therefore, funding organisations using structural funds must be able to cover their projects entirely by themselves without EC top-up funding and must not create a gap in the funding list. This must be taken into account when allowing proposals to the full proposal stage.
Related Files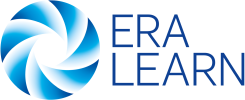 Template for an ERA-NET Cofund Consortium Agreement.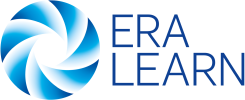 A tool for distributing the EC-TOP-UP funding.