The initial Definition of "alignment" (2014) was provided by the GPC Working Group on Alignment in public-to-public partnerships. This was later (2016) extended to include also innovation activities, apart from research, and make reference to additional actions apart from the Joint Calls for transnational research and innovation projects , guided by the priorities of the SRIAs.
The main aims to be achieved in implementing Alignment were identified in
increasing synergies amongst (existing) national research programmes and activities;
triggering cost-efficiencies in research financing (e.g., via leverage effects);
enhancing the level of scientific performance;
helping the identification of the research gaps; and
maximising the research impact on policymaking and innovation, in order to tackle more effectively societal challenges.
The "Typology" includes specific alignment actions and instruments currently in use by R&I partnerships that promoted greater alignment amongst EU national research programmes and activities at strategic, operational and financial level, as well as novel and new approaches, modalities and instruments of recent implementation or potential interest for the P2P community.
Alignment typologies were also investigated in a trans-regional perspective and a multi-context approach was provided in their assessment.
Related Files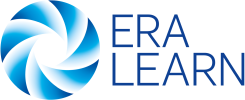 Alignment has been identified as a prerequisite of successful joint programming activities. Better alignment of research policy agendas leads to more effective trans-border cooperation and creation of the necessary critical mass to tackle challenges that cross our national borders. Naturally, the level of commitment and alignment achieved varies from one P2P network to another but also changes over time. The work done by ERA-LEARN 2020 in this report has revealed the variety of challenges facing alignment efforts covering the three levels, i.e. strategic, operational and financial. At the same time, we have managed to identify a number of good practice cases that can provide solutions to these challenges. Importantly, we have looked both within the P2P community as well as beyond and several valuable examples have surfaced.
More ...
Less ...
Category: Good Practice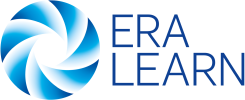 This practical "toolbox" synthesizes the lessons learned from the case studies that examine current and novel alignment modalities. It describes specific alignment actions or instruments in practical terms, the key benefits and weaknesses of such an action, and the success factors necessary to ensure effective implementation and impact.
There are a variety of actions and instruments currently in use in Europe that promote and facilitate the practical implementation of alignment of national research and innovation strategies, activities, and resources. Such joint actions can in fact occur at any stage of the research and innovation programming cycle. The consolidated "Alignment Typology" identifies 29 alignment actions and instruments currently in use by various European public-to-public research partnerships along the entire research and innovation programming cycle. This report provides information about the possible use, benefits, challenges, and key factors of successful implementation for each of the 29 actions identified in the Typology table.
More ...
Less ...
Category: Good Practice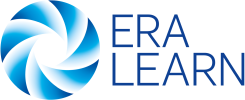 The Report on the definition and Typology of Alignment recommends to adopt a common definition of alignment in a public-public partnership (P2P) context based on the definition elaborated in 2014 by the High Level Group for Joint Programming (GPC), and proposes a typology (i.e., classification) of alignment actions and instruments currently in use in Europe. This typology will form the basis for developing a more in-depth assessment of current alignment approaches. The report is based on a review of existing literature and P2P practices as well as on inputs received during the Workshop on the Practical Implementation of Alignment: Learning from Good Practice held in Brussels on 29 September 2015
More ...
Less ...
Category: Report