What are R&I Partnerships?
Research and innovation partnerships have been introduced into the European R&I landscape following the Lisbon strategy with the aim to develop the European Research Area (ERA). These partnerships were originally designed and have been further developed to overcome the fragmentation in the R&I landscape, to avoid duplication of efforts, to address economic crisis, competitiveness and innovation.
Over the past years there has been a proliferation of instruments and initiatives oriented towards coordination, collaboration, and even alignment of national strategies and programmes in further developing the ERA and tackling societal challenges while also strengthening European competitiveness. 
They span from Member State-led initiatives to instruments strongly supported by the European Commission and Horizon 2020, or from partnerships among public agencies to alliances between the public and private sectors. 
In general, the approach has been to launch new partnership instruments while maintaining the existing ones, which has resulted in a rather complex landscape of sometimes overlapping instruments.
Among these, Public-Public Partnerships (P2P) are a main category and the main target group of ERA-LEARN. They comprise Joint Programming Initiatives (JPIs), Art. 185 initiatives, ERA-NETs, and European Joint Programmes (EJPs). P2Ps play an increasing role at the cutting edge of European and national research activities.
Another main category are the Public-Private Partnerships (PPP), comprising the Joint Technology Initiatives (JTIs) and the so-called contractual Public-Private Partnerships (cPPP), involving industry, the research community and public authorities.
This website also provides information on other relevant partnerships and instruments.
More information is available here.
Related Files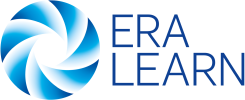 In their 15-year course Public-Public Partnerships (P2Ps) have managed to mobilise and connect substantive resources across Europe. A great deal has been achieved especially in terms of enhancing transnational collaboration of research and mobilising national and European investments in jointly dealing with common challenges. This report gives an overview on P2Ps in the ERA landscape, their achievements and challenges.
Category: Report

More ...
Less ...