Transition of partnerships to Horizon Europe
A New Generation of European Partnerships and increased Collaboration with other EU Programmes
On 7 June 2018 the Commission adopted its proposal for Horizon Europe, the 9th EU Framework Programme for Research and Innovation, which will become operational from January 2021 onwards. While the proposal's overall policy is 'evolution and no revolution', the part on 'European Partnerships' differs significantly from Horizon 2020.
For the first time, an overall policy approach for all kinds of partnerships, from ERA-NETs to JTIs, FET Flagships and even the EIT/KICs has been developed and uniformly labelled 'European Partnerships'.
The Horizon Europe proposal distinguishes between 3 types of European Partnerships:


Co-funded partnerships with a (more or less centralised) blending of EU and national public and/or other R&I funding sources (current ERA-NETs, EJP, FET Flagships model);
Institutionalised partnerships (based on Art. 185 or 187 TFEU, and EIT regulation for KICs).
Co-programmed partnerships between the EU, Member States/ Associated Countries, and/or other stakeholders, based on Memoranda of Understanding or contractual arrangements with partners (cPPP model);
The European Commission wants to streamline the number of partnerships in order to increase their effectiveness and impact. In addition to aiming for more synergies with the Structural and Cohesion Funds, Horizon Europe will also promote effective and operational links with other future EU programmes such as the European Defence Fund, the Digital Europe Programme, and the Connecting Europe Facility, as well as with the international fusion energy project ITER.
A compilation of all provisions of the Commission Proposal for Horizon Europe is available here.
An overview presentation on the current state of play of preparation and next steps is available here.
Efficient implementation of Partnerships under Horizon Europe
An emerging issue in the forthcoming discussions on European partnerships is related to options for improving the efficiency of implementation, which is one topic that a specific ERAC Working Group on R&I partnerships is working on.
Based on a request of that working group, ERA-LEARN developed and analysed a corresponding survey on efficiency of implementation, which was addressed to all three categories of partners, from policy makers to research funders implementing P2Ps and to researchers funded by P2Ps.
The survey found that streamlining activities related to proposal submission and evaluation, project monitoring and impact assessment and project reporting into a more harmonised and coherent way is a desirable or highly desirable measure for both policy makers and research
funders.
The ERAC ad-hoc Working Group on Partnerships has been established in early 2018 to contribute to the discussion on rationalising the R&I funding landscape, to better exploit the potential of partnerships for R&I policy in Europe and to create a transparent and accessible partnership landscape for all parties involved.
The group is working on a criteria framework for partnership initiatives and the design of a strategic coordinating process. It furthermore looks into rationalisation aspects and questions related to increasing the efficiency of implementation. In the context of the latter it addresses also the identification of measures to increase the efficiency of partnerships' implementation.
The ERAC Working Group has already released reports on criteria for selecting EU research & innovation partnerships and on a long-term strategic coordinating process for the selection, implementation, monitoring and phasing out partnerships. 
Related Files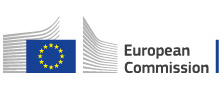 State of play of preparation and next steps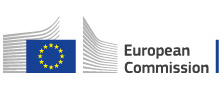 The ERAC ad hoc group on partnerships was established with the specific task to translate the high policy ambitions into a concrete set of requirements and strategie ...