Research and innovation partnerships have been introduced into the European R&I landscape with the aim to develop the European Research Area (ERA). These partnerships were designed to avoid duplication of efforts, to address economic crisis, competitiveness and innovation. This section of the ERA-LEARN website gives an overview on R&I partnerships – including Public-Public Partnerships (P2P) and Public-Private Partnerships (PPP) – and a preview of the upcoming framework program Horizon Europe.
Subpages in this section
Related Files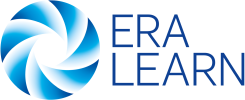 The 3rd Annual Report on Public-Public Partnerships (P2Ps) that has been prepared by the ERA-LEARN 2020 project team using data provided by the P2P networks. It starts with an overview of developments over the 12 month period from July 2016 to June 2017. It then summarises the current position and cumulative investment in P2P joint calls since FP6 followed by a specific section on the Horizon 2020 ERA-NET Cofund instrument. Available data on planned investment for the second half of 2017 and beyond is also included. The report concludes with short summaries of other analytical work carried out by ERA-LEARN 2020 over the past year.
Category: Report
Related documents:
4th Annual Report on Public-Public Partnerships (2018), 2nd Annual Report on P2P Partnerships (2016), 1st Annual Report on P2P Partnerships (2015)
More ...
Less ...