ERA-Net Cofund: key facts
There are 60 active ERA-NET Cofund networks.
Since 2015, 81 Cofund calls have closed, 26 of which have been additional calls with no EU co-funding.
In 2018, 12 EU co-funded calls closed, alongside 11 additional calls (with no EU co-funding).
Total national commitment to joint calls implemented by ERA-NET Cofunds, since their inception, has been more than Euro 1.43 billion.
ERA-NET Cofunds have funded around 880 transnational projects since 2015, with around 20% of these resulting from additional calls (without EU co-funding).
Facts and figures
Chart Container
Chart Container
Related Files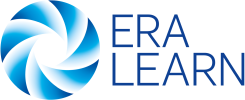 The 4th Annual Report on Public-Public Partnerships (P2Ps) that has been prepared by the ERA-LEARN 2020 project team using data provided by the P2P networks.