ERA-LEARN, in conjunction with the European Commission, undertakes an annual data collection exercise to update our information and statistics in relation to the P2P landscape, which includes joint transnational calls and funded projects.
A new style of annual report has been prepared for 2018, in response to feedback from the community. The report provides an updated picture of the evolving P2P landscape and some headline statistics as well as highlighting examples of best practice within the community.
Additional facts, figures and charts can be found on this section of the website. We hope you find this useful and of interest.
Headline Facts and Figures:
98 networks were active at the beginning of 2018 (40% of which were ERA-NET Cofunds), with 12 ending during the year (mainly FP7 networks).
57 joint transnational calls closed in 2018, almost 40% of which were ERA-NET Cofund calls.
Of the 23 ERA-NET Cofund calls that closed in 2018, 12 of these were initial EU co-funded calls and 11 were additional calls (with no EU co-funding). Three networks have already implemented their 3rd additional calls.
By the end of 2018 some 637 joint transnational calls will have been implemented by P2P networks, with a cumulative investment of more than Euro 7 billion in around 7,145 transnational projects.
Facts and figures
Related Files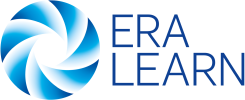 In their 15-year course Public-Public Partnerships (P2Ps) have managed to mobilise and connect substantive resources across Europe. A great deal has been achieved especially in terms of enhancing transnational collaboration of research and mobilising national and European investments in jointly dealing with common challenges. This report gives an overview on P2Ps in the ERA landscape, their achievements and challenges.
Category: Report

More ...
Less ...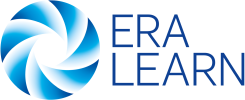 The 4th Annual Report on Public-Public Partnerships (P2Ps) that has been prepared by the ERA-LEARN 2020 project team using data provided by the P2P networks.